Love the Skin You're In
Love the Skin You're In is a makeup lesson aimed at those over 40. The media targets us and makes us feel like we should be chasing how we looked when we were 25. I am not sure about you, but I don't want to look like I did when I was 25. Would I trade in all the life experience, travel, and love that I have collected over the past 20 years to have the same skin as I did in my 20s? NO WAY! I want you to look like You but Better! I want you to Love the Skin You're In! I want your skin to glow, your eyes to sparkle and I want you to feel unstoppable and beauty products can really help you feel this way. Let me teach you how!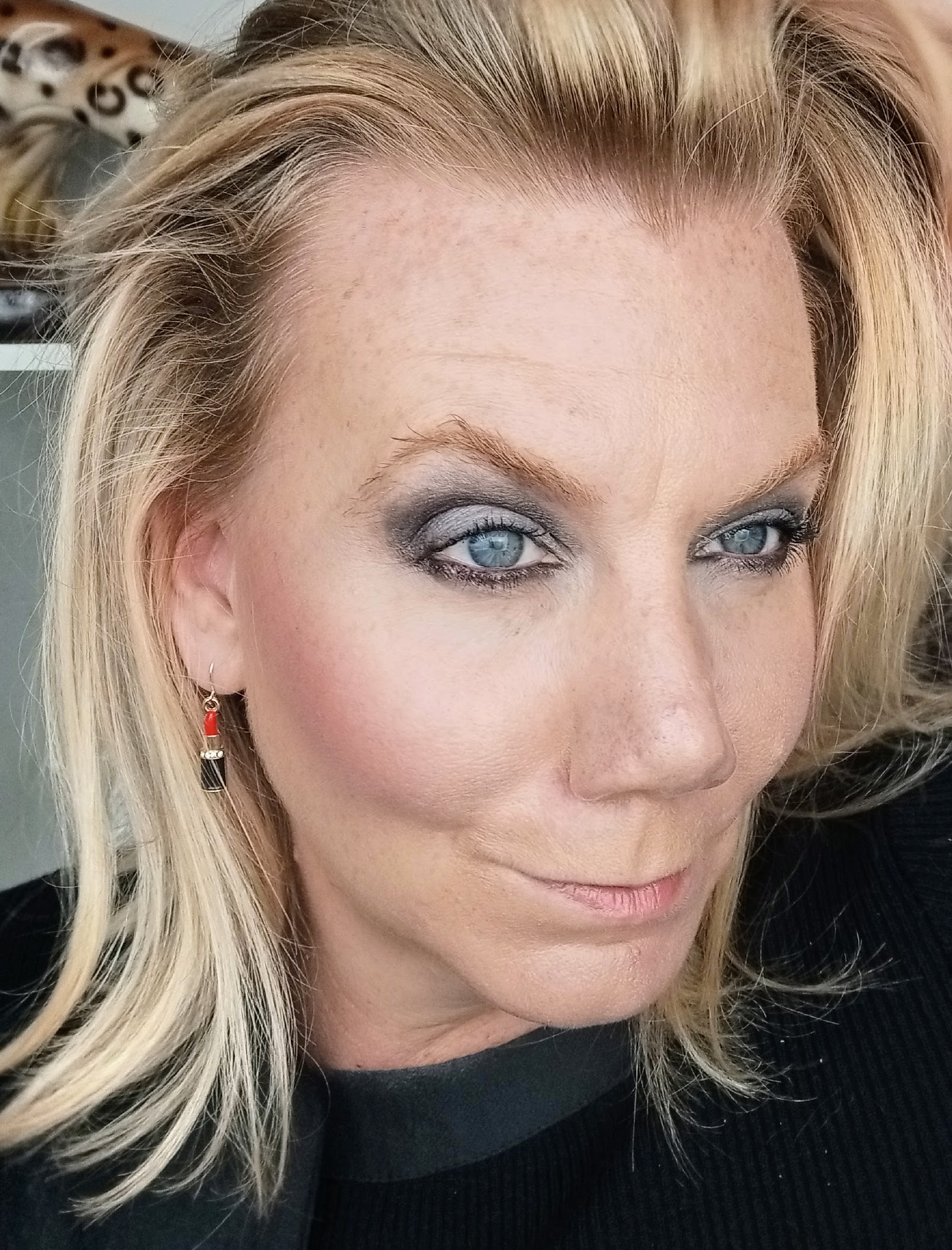 I WANT YOU TO BE EXCITED ABOUT APPLYING YOUR SKINCARE AND MAKEUP AND FEEL FANTASTIC!


In the lesson you will learn:
Skin prep for makeup

Makeup shades that will suit you

Products that will work for you

Enhance your best features

Camouflage the features you aren't so keen on

Specific application techniques for makeup looks that you want

What products will suit you staying within your budget. You set the budget when it comes to any product recommendations. There are some great budget friendly brands that I love as well as quality luxury brands that have some fantastic products.
As we age our usual makeup and skincare doesn't feel right or look like it used to. Maybe you are still applying the same makeup in the same way as you did 20 years ago and need to learn something new. Maybe you have always wanted to wear a smoky eye but felt it was too intimidating? Maybe you love makeup trends but want to make them work for you now?

HOW DOES THIS WORK?
Once Nina has received payment she will contact you via email to arrange a time and date that works for you! You will then receive a Zoom Invitation for your live one-on-one makeup lesson. You will receive another reminder of the Zoom lesson shortly before the live lesson.
When it is time for your appointment it is best to join your one-on-one makeup lesson, with some paper and pen for notes, without makeup on and have your makeup and skincare ready so Nina can advise you with the products you already have.
After the booking is made is the ideal opportunity to write down any questions you have for Nina. The lesson is very exciting and sometimes important questions are forgotten.
After your one-on-one live makeup lesson, Nina will send you a product list and tips sheet full of recommendations and tricks to help you recreate the looks at home.

Frequently Asked Questions

Am I able to reschedule my virtual lesson?
You can reschedule up to 48 hours in advance. Contact Nina directly and she will help you.

Can I get a refund if I'm unhappy with my purchase?
No, no refunds are issued.

How long do I have to book my lesson?
You have 12 months from date of purchase.

How do I schedule my appointment?
Upon purchasing a lesson with Nina, you'll receive further instructions on how to book a time for your appointment.
Can I have a friend join in too?
Yes, you can but there will be added charge. Contact Nina directly for details
Can I purchase more lessons?
Absolutely! If you find yourself in need of more lessons, simply purchase the lesson again.

I have a special event; I am able to have a lesson with Nina to get ready for it?

If Nina is available, then absolutely!