Finding Your Fabulous

FINDING YOUR FABULOUS is a 4-week interactive Makeup workshop with me where over 4 weeks you will learn so many great makeup tips and tricks! This is an interactive Makeup Workshop held over Zoom on Saturdays and is held over multiple times zones so you can grab a morning coffee or a early evening cocktail and join in the fun! This makeup course is designed for women over 40, from those of you that understand a bit about makeup to those of you that are total beginners to makeup. Maybe you are stuck in a beauty rut or maybe you have done the same makeup for years and are looking for a makeup refresh. Perhaps you have never worn makeup before and want to learn! In Finding Your Fabulous you will be able to ask me questions, you will see me demonstrating new looks, and you will create the looks on yourself alongside me! Whether you are after a beauty update, are seeking a new, professional look, are wanting to include some makeup trends into your everyday, are looking to boost your confidence, or you have a special occasion that is coming up, let me help you!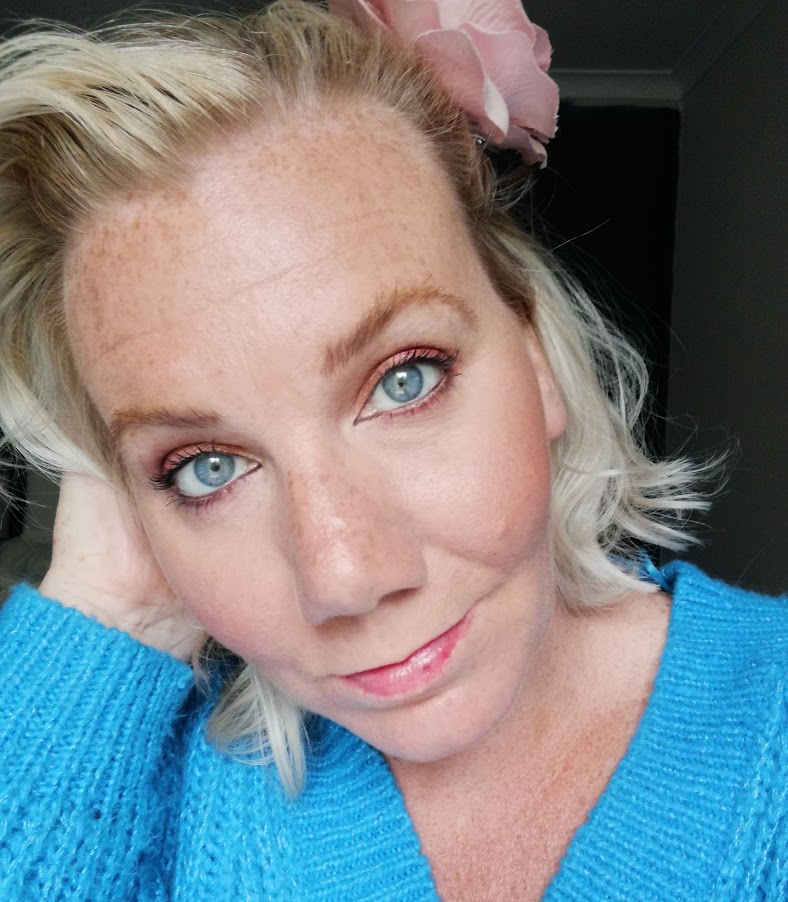 Finding Your Fabulous Curriculum
FAQ
How does this work?
Once you purchase the course you will receive the Finding Your Fabulous Online Course then you will receive your Zoom invitation to the live lessons. There will be four live lessons during the deration of this course.
What is in the Finding Your Fabulous Online Course?
There is plenty of tips and tricks including video tutorials, written tutorials and checklists to support your learning further. You will also receive information on:
how to choose eyeshadow shades,
how to apply eyeshadow, how to create a day time makeup,
how to create a smoky eye makeup look,
how to create timeless elegant makeup looks with difference makeup formulations and more.

How will I see the lessons?
The lessons will be conducted over ZOOM.
How long will the live lessons last for?
Approximately 90 minutes.
Do I need to participate in the live lessons?
No, but it would be nice if you did. It would be nice to see your face and it would be beneficial for you to participate in the lessons.
Can I email you questions?
Yes, please do. [email protected]
I get so confused when it comes to makeup, can I re-watch the video tutorials?
Yes! You can watch the videos as many times as you like!

I've done the same makeup for years! I am stuck in a rut!
So many women feel this way! I teach in a very un-intimidating fun way and I am there to help you every step of the way!
I do not know anything about makeup. Do I need to know anything about application or colours?
NO! What is great about makeup newbies is they will have no bad habits that I will need to break.
What can I expect for the course?
A detailed, simple to follow, step by step guide on how to look after your skin and create makeup looks that you will love! I am so passionate about helping women with their beauty routine, I have collected tips and tricks for my 25 years in the industry that I will sharing with you!
How long do I get access to the course?
Each subscription is for 12 months of access.
Will I need to buy new makeup?
Only if you want to! I believe in using what you already have so providing its still within its use date then you should use it. I always finds a way of using makeup and skincare you already have.
Will I need to buy expensive makeup?
Absolutely not! I AM NOT affiliated with any particular brand, so this course is full of advice and recommendations about makeup and skincare that works regardless of the price!
Can I have a refund?
I am afraid I do not offer refunds as this is a limited course. I also work closely with my clients to ensure they get all they can from the course.
I can't make the live Zoom lessons, can I view it at a later date?
Absolutely! The live Zoom lessons will be recorded and emailed to you!